Top 3 Boba Milk Teas & Boba Tea For This Winter
Share
Winter is officially here in the Golden State and we know you're dying to find out what are the best drinks to pair with these chilly days. Here is a recommendation of the top 3 drinks you should try on your next visit to One Milk Tea.
1. Honey Ginger with Lemon (Hot)
I wasn't the biggest fan of ginger growing up, but I'll tell you this is definitely a go-to drink especially during the evenings especially when the weather dips below 50F (If you're not in California, yes, we know we're spoiled).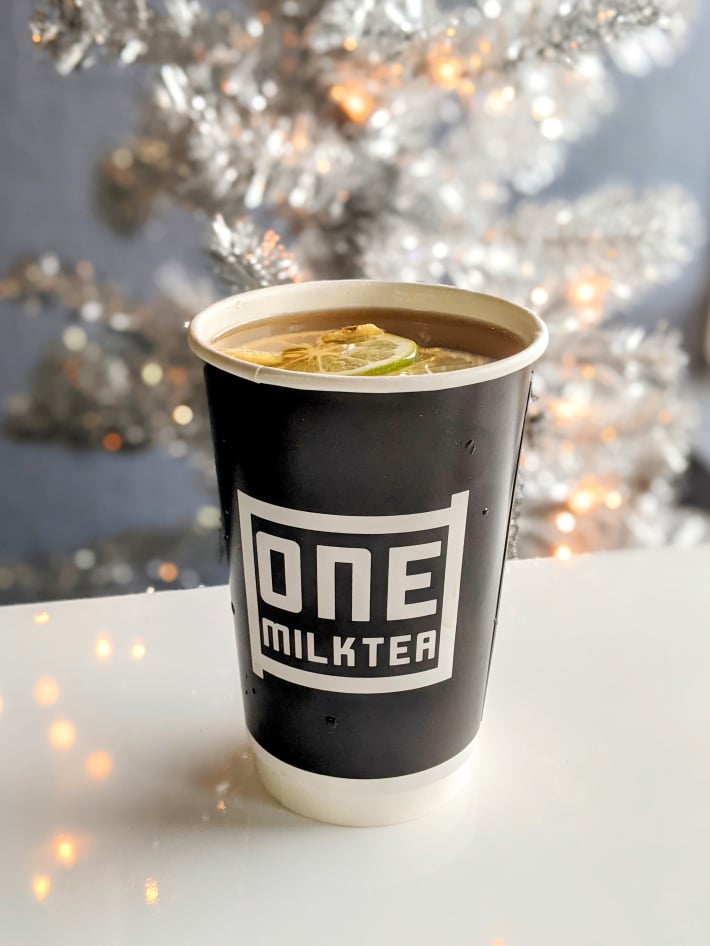 The sweetness of our clover honey, the mild spiciness of the ginger and floral aroma of the Jasmine will definitely put your senses in full gears. If this hot cup of tea isn't enough, we also add dices of fresh ginger and two whole slices of lemon for a slow release of citrus and spice to evolve the drink the longer it sits.
Aside from the sensory overload, honey, ginger, tea, and lemon are known to be beneficial to your health. This cup of goodness is packed full of antioxidants and added nutrients that'll leave you feeling warm and relaxed.
For this drink, I recommend trying it at it's default sweetness which is 0%. For every 25% increment of sweetness, you risk losing the flavor of the tea, however, if you enjoy sweetness, go on ahead.
Unfortunately, this drink can only be served in-stores and not available for delivery.
---
2. Brown Sugar Black Milk Tea (Hot)
Want to know a secret? During the conception of One Milk Tea, we spent most of our time searching for the perfect black tea. In other words, we saw the black tea as the carry for our store. To this day, we're proud to say we were right. The Black Milk Tea alone is one of our most popular drinks and it's no surprise why it is listed here at the top 3 for this winter.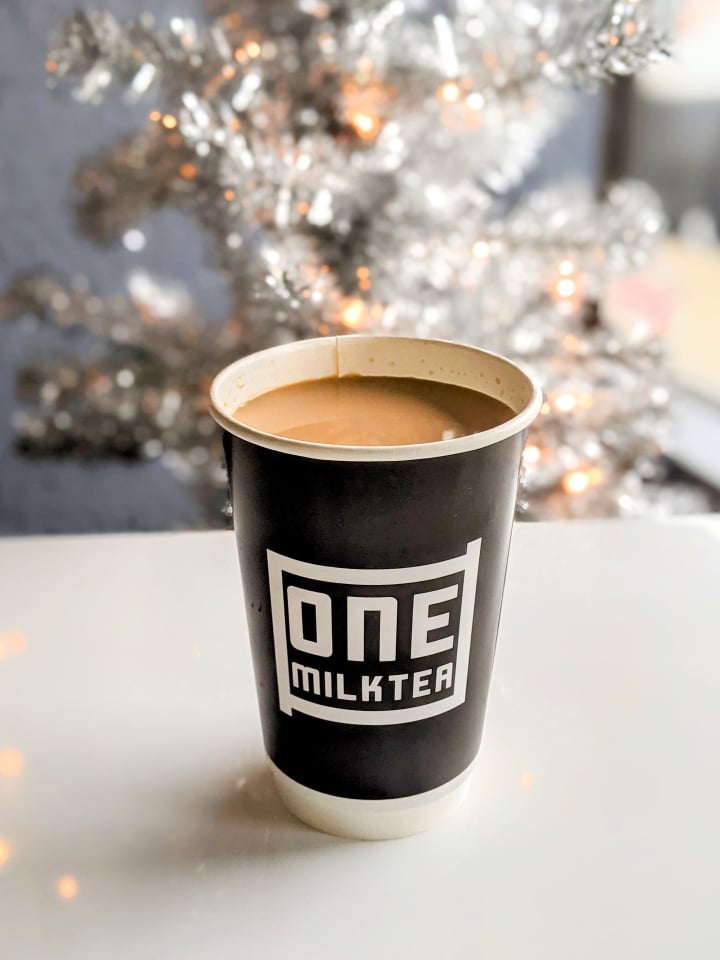 The brown sugar, in my opinion, amplifies the attributes of our black tea. The way I would describe it in-store is that the black milk tea is malty, chocolately and has this deep oak finish. When paired with the brown sugar, good Lord, it takes the black milk tea to a whole new level. The molasses in our brown sugar definitely adds more depth to it's character.
On a side note, this drink does pack a good amount of caffeine. This is good news if you're looking to get some serious work done or need something ASAP to get your day going, however, I wouldn't recommend it if it's almost time for bed.
As for sweetness recommendations, I find 25% sweet to be perfect. The reason is because, unlike cold drinks, this drink is at it's rawest form and not dilluted by ice. However, if you find the drink not sweet enough, feel free to ask our front of house to adjust it for you! Oh, and btw, no toppings allowed and in-store only for obvious reasons!
---
3. Pineapple Ginger (Cold)
Pineapple Ginger? Yes, sounds like a weird concoction that we just randomly threw together, but trust me, this drink is definitely worth the trip to One Milk Tea. From the initial taste, your palette experiences a burst of pineapple flavor followed by an overlay from the sweet organic ginger.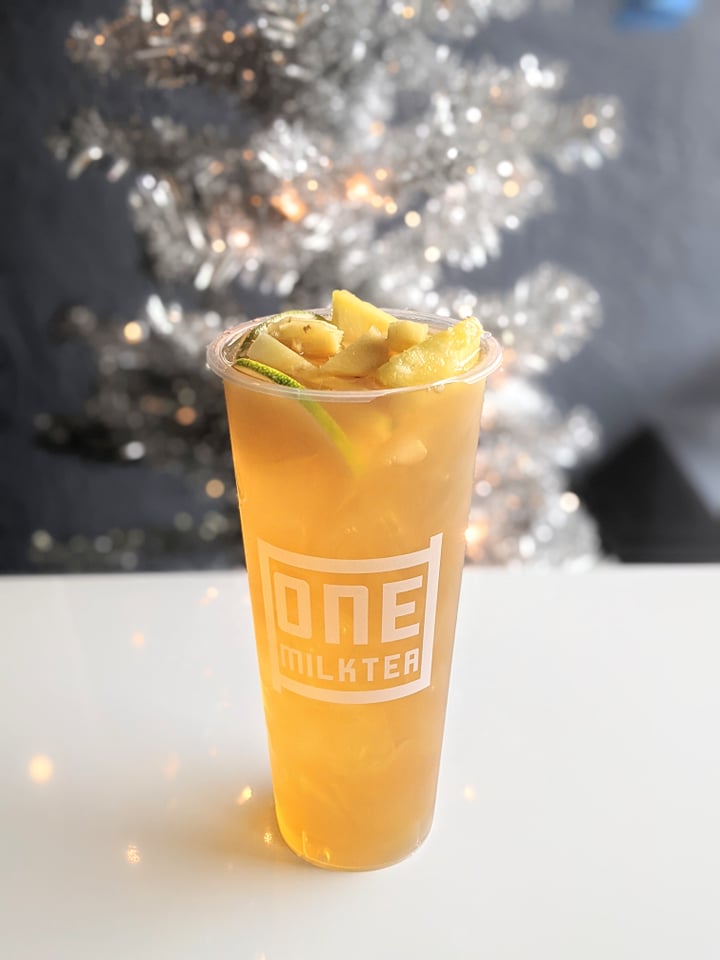 It will definitely cause sensory confusion if this is your first time trying, but you'll eventually grow to enjoy this unique drink.
Pineapple Ginger is a great drink for day or night. It does contain a small dose of caffeine, but the acidity and sweetness of the pineapple paired with the slightly spicy ginger alone would definitely put you on high alert. If that does not sound tasty enough already, our Pineapple Ginger comes with fresh cuts of pineapple, slices of lemon, and dices of ginger for a wonderful finish.
For this drink, I recommend a 25% sweetness and 25% ice. A light amount of sweet does bring out the pineapple flavor more making it more delightful. If you ever find it too sweet or lacking, our staff would be more than happy to help you adjust!