Top Milk Tea Flavors In Our Boba Shop
You've asked and we're here to answer your question on the top milk tea flavors you should try at boba cafe! These were not chosen by us but on data from frequent and new customers alike from the last 3 years! And, do you know what else is cool? Some of these drinks were actually recommended by customers like you and were crafted and placed onto the menu! Let's get to it!
1. Taro Milk Tea
Coming in first is our Taro Milk Tea. The name is a bit deceiving to be honest because it's really a latte at heart. Year after year, Taro Milk Tea comes in first and the reason is probably because we just craft it a bit differently here at One Milk Tea. Instead of a just a boring and plain looking Taro, we actually blend in actual taro and swab it into the cup. This adds an extra layer of sweetness and grainy-ness to the drink. The real taro enhances the drink, in our opinion, three-folds.
2. Brown Sugar Milk Tea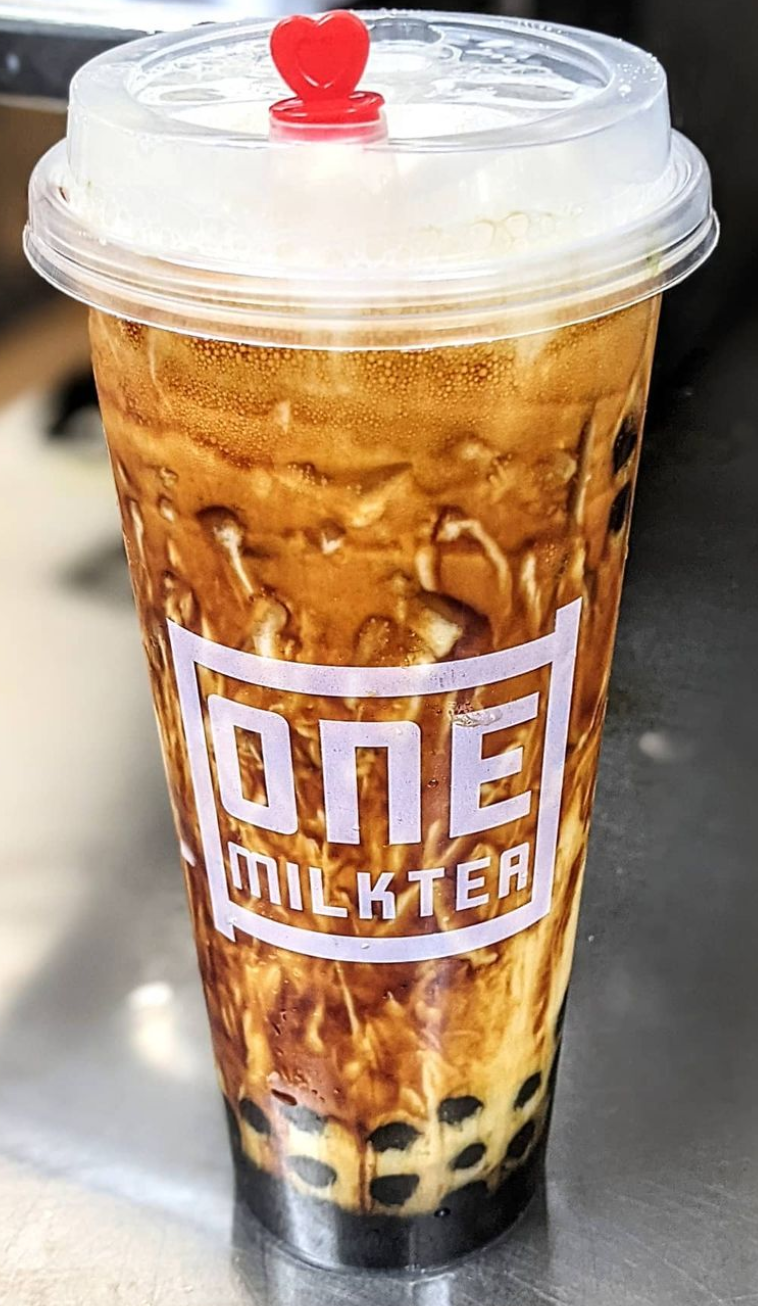 When you combine real molasses with premium base milk teas you'll result in our Brown Sugar Milk Tea. Since it's initiation late 2019, the Brown Sugar Milk Tea has been a customer favorite. We started with our premium black Yunan tea and due to its massive popularity, we gave it a new category of its own and expanded it in our boba cafe to include: Jasmine, Oolong, Fresh Milk, and Matcha !
Over the years, the Brown Sugar Jasmine has become a top-seller, but if you have a strong palette, we still recommend the Brown Sugar Black Milk Tea. The brown sugar definitely enhances the character of the already malty and deep notes of our black tea.
Just as a side note: All of our Brown Sugar Milk Teas come with boba by default :).
3. Mango Fruit Tea
Another customer favorite. We notice that when the weather gets hotter, this and the Strawberry Fruit Tea tends to outsell most of our drinks by two folds. Similar to the other fruit teas, Mango Fruit Tea has fresh dices of mango, lemon, authentic mango puree, and premium loose-leaf jasmine tea. This drink is definitely a refresher! If you're tired of the milk tea arena, this would definitely be a great alternative :)
4. Strawberry Fruit Tea
Light-weight and packed with aromatic and strong strawberry flavors: Strawberry Fruit Tea. There's a very good reason why this drink is one of the top drinks in our boba shop. We use real strawberry puree, premium loose-leaf jasmine tea, fresh slices of strawberries, and lemon in all of our Strawberry Fruit Teas.
Strawberry Fruit Tea is a refreshing drink and is great year-round. It tends to get more popular as the weather gets hotter and it's because of its refreshing and light-weight character.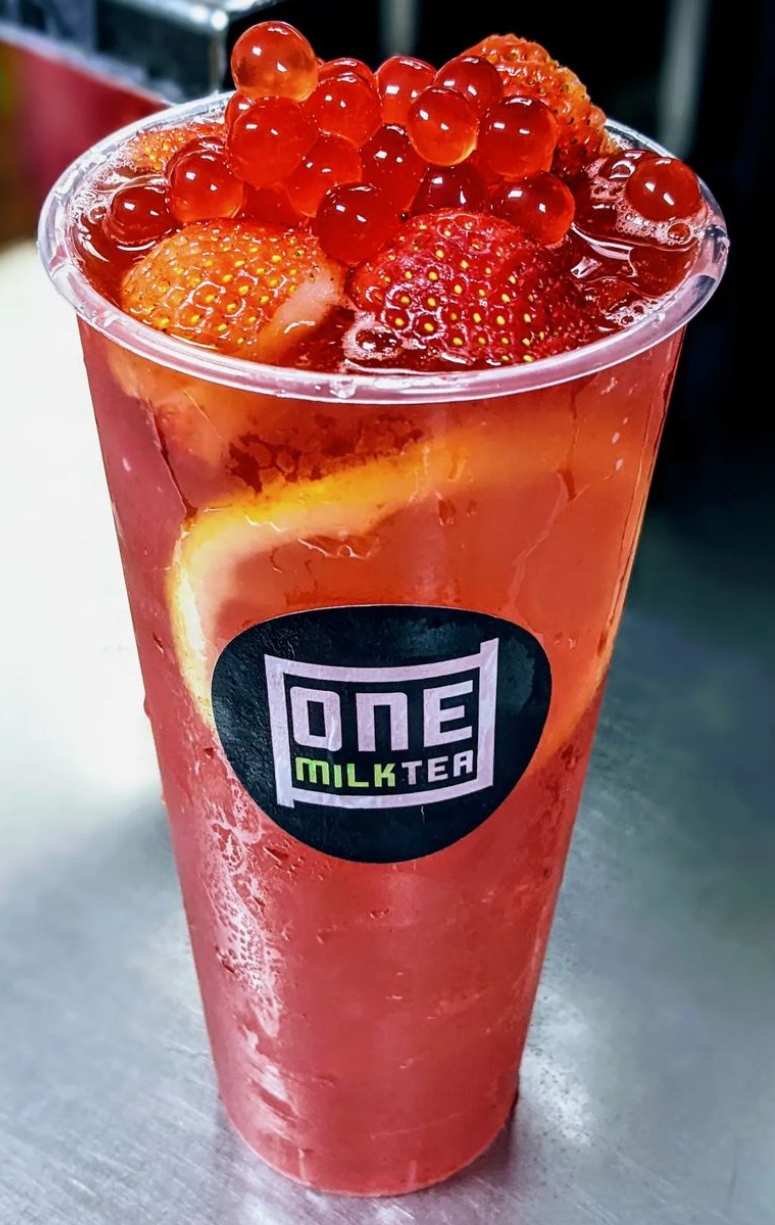 5. Super Fruit Tea
Refreshing, Refreshing and taste just as amazing as it looks! This passion fruit green tea is packed 1/2 cup full with an array of organic goodness! Whether it's on DoorDash or in-person, the Super Fruit Tea is a highly recommended choice!
Ready to order?
Click button below for online delivery or pick-up through DoorDash.
Order Online Now